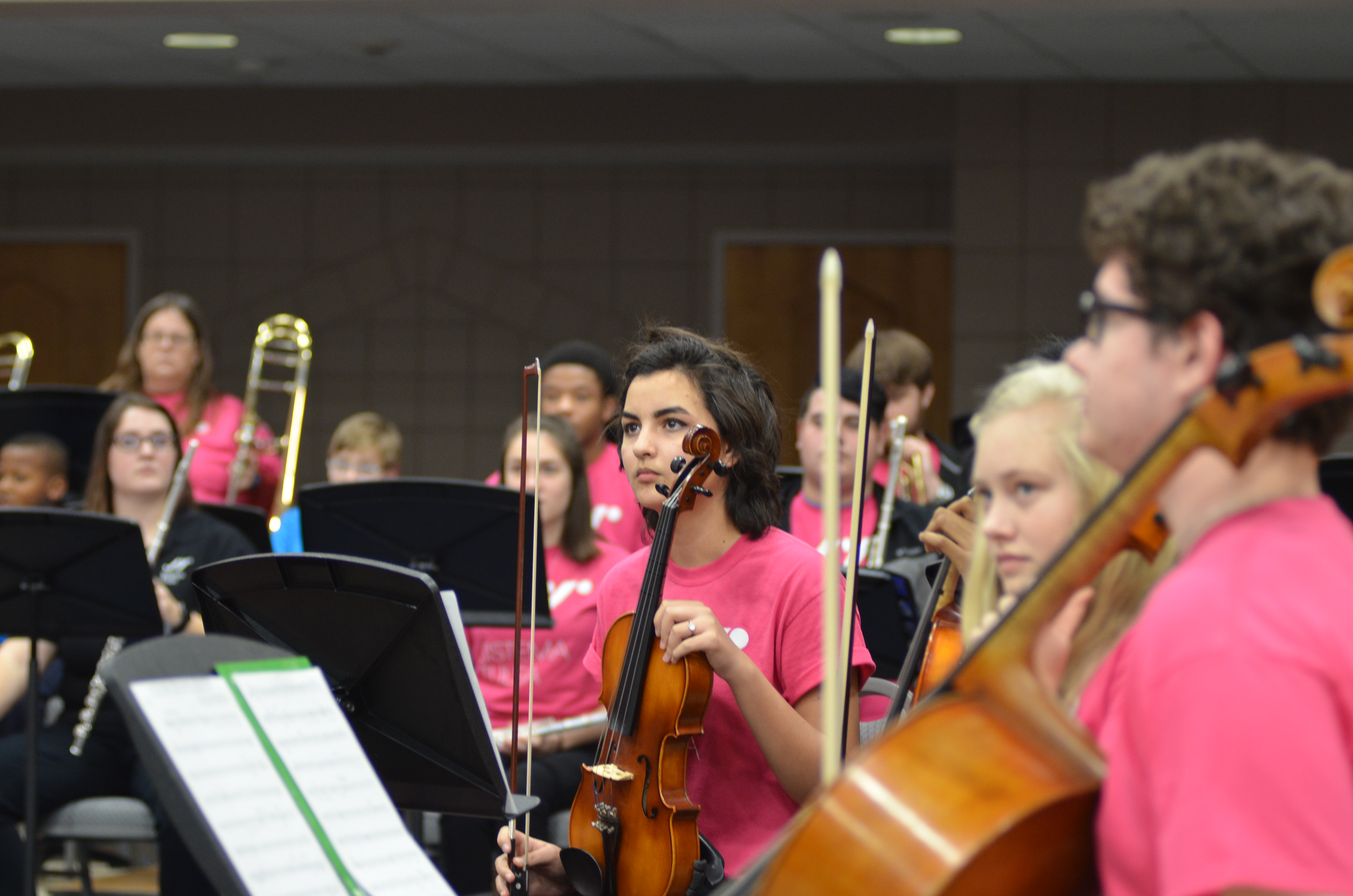 The Sistema Tulsa Community Youth Orchestra and teachers will perform at Boston Avenue on Sunday, October 15, during the 11 a.m. service. The group will lead in the televised (Channel 8) worship service under the direction of Dr. Joel Panciera and Jose Luis Hernandez. 
The musical directors have chosen a menu of beloved hymns with orchestral accompaniment plus the breathtaking Stephen Schwartz song "When you Believe" sung with orchestra by the dynamic BA Chapel Choir. This piece comes to us from the soundtrack of the Prince of Egypt. "There can be miracles, when you believe," is the driving message of the song. An additional anthem will feature Richard Meyer's arrangement of Beethoven's "Ode to Joy." 
"This is a wonderful learning opportunity to collaborate with a choir of voices," says Mr. Hernandez, "and to showcase the promise of our musical youth." 
The high school level Sistema Tulsa CYO began almost two years ago and they have made great strides as musical performers with students having performed at Quartz Mountain Festival, the Walt Disney Concert Hall, and at Oklahoma State University. 
The Chapel Choir is the flagship youth choir at Boston Avenue and they have excelled as musicians in worship and as servant leaders when touring nationally to major US cities each year. 
"Ever since we started the Sistema program, I've been looking forward to the time when we could work together to collaborate with our church ensembles and form special musical and spiritual bonds," says Dr. Joel Panciera, "this dream is starting to come into focus."