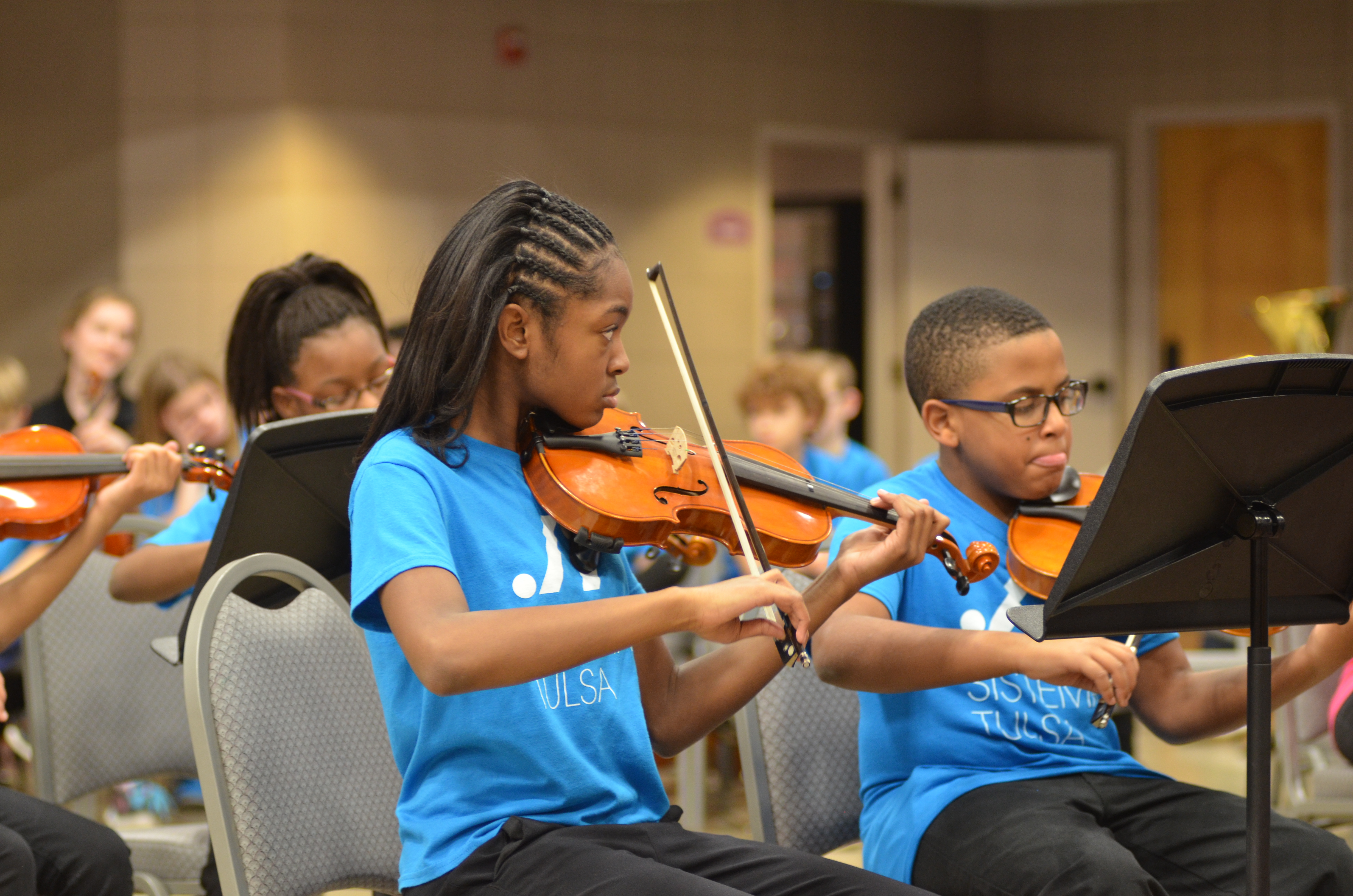 By Jose Luis Hernandez, Sistema Tulsa Director 
We are preparing to present our second annual "Spring Concert" for Sistema Tulsa on May 12 at 6:00 p.m. in the Jubilee Hall of the Boston Avenue United Methodist Church.  I believe this will be our best concert yet. Our students continue to strive and work hard to reach excellence in their performance. I hope that everyone will join us to experience what our students have achieved. 
Some of the highlights for this performance include a world-premiere of the American folk-song, "John Henry," in an arrangement done by Rob Reck. This popular tune tells the story of a "steel-driving man" who believes so strongly in the work that he does with his own hands that he ultimately loses his life in victory against a steam-powered hammer. All Sistema Tulsa students will conclude the concert with a rendition of the fiery Can-Can! Not to be missed is the debut of Levi Davenport, an exceptional 10-year-old Sistema musician who has been learning piano since the beginning of the year. He will play an original sonata by Mozart. The Elementary chorus will be back with a rendition of Dr. Seuss' "Green Eggs and Ham" and our older instrumentalists will perform Tchaikovsky's elaboration on Shakespeare's "Romeo and Juliet," complete with the drama that the story portrays. 
This has been a very exciting and productive year for Sistema Tulsa. Over the last two years, we have served over 100 students. We believe that any student who aspires to learn music should be able to do so, regardless of their background or ability to pay for an instrument or a music lesson. Music is part of our humanity and our freedom. We are thankful for the many supporters from our church who make all this possible by offering their time, their gifts, and their prayers. See you at the concert!